Nara National Museum is nestled in a leafy corner of Nara National Park near Todai-ji, Kofuku-ji, Kasuga Shrine and other ancient temples and shrines. The spacious grounds offer visitors the perfect setting for coming in contact with the beauty of Buddhist art and learning its history. We hope you enjoy your stay.
Special Exhibition
"The 61th Annual Exhibition of Shoso-in Treasures"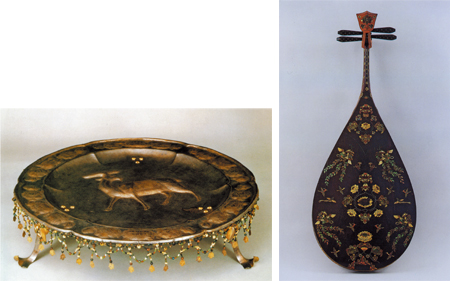 DATE:

Oct. 24 (Sat.) ~ Nov. 12 (Thu.)

HOUR:

9:00 ~ 18:00( ~ 19:00 on Fridays, Saturdays, Sundays and Holidays.)
(Entry ends 30min before the closing )

CLOSED:

Open everyday during this Special Exhibition period

FEES:

1,000 (Adults) / 700 (Univ. & hi. sch. stus.) / 400 (Jr.hi.& elmt. sch. stus.)
*Free of charge to a person who has a certificate of handicap and his/her shingle care- giver. (showing ID)
*Nov.12 (Thu.): free of charge to all customers
*This admission fee includes admission to the Permanent Collection
Featured Exhibition
"On-Matsuri and the Sacred Art of Kasuga"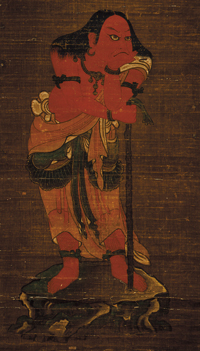 DATE:

Dec. 8 (Tue.), 2009 ~ Jan. 17 (Sun.), 2010

HOUR:

9:30 ~ 17:00 ( ~ 19:00 on Dec.17(Thu.)) (Entry ends 30min before the closing)

CLOSED:

Mondays (except for Jan.11), Jan.1(Fri.), Jan.12(Tue.)

FEES:

500 (Adults) / 250 (Univ. stu)
*Free of charge to stus. of hi.sch. level and below, 70 years old or older, a person who has a certificate of handicap and his /her shingle care-giver.
(showing ID)
*Feb.3 (Wed.): free of charge to all customers and open until 19:00
*This admission fee includes admission to the Permanent Collection
ACCESS:

15-min. walk east of the Kintetsu Nara Stn. From the JR Nara or Kintetsu Nara Stn, take the City Loop Bus to "Himuro Jinja / Kokuritsu Hakubutsukan" bus stop