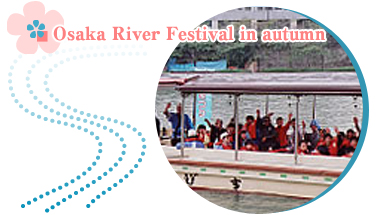 We operate a cruising boat around Okawa River and Nakanoshima area to enjoy learning the history of Water Metropolis, Osaka.
At the stage on the water, we have Rakugo (comic storytelling) and live concert related to the boat and the river. You can experience the atmosphere of that time when river traffic was very busy.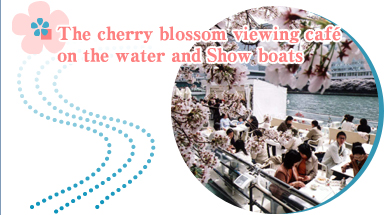 "Café on the water" opens in the limited time along the Okawa River when you can view very beautiful cherry blossom. We operate showboats to hold live performances and it brings a lot of excitement to the audience. You can discover a bit different way of viewing cherry blossoms when you spend a luxury time in spring.